Lordship of Jesus Christ

Podcast: Play in new window | Download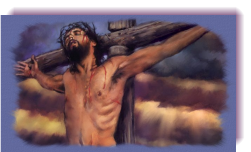 The Apostle Paul tells us in 1 Corinthians 1:23, to seek God. We preach Christ crucified, unto the Jews a stumbling block and unto the Greeks foolishness; but unto them which are called, but Jews and Geeks, Christ the power of God and the wisdom of God." Jesus came down to earth and lived among men. Jesus also suffered, was crucified and the He died on the Cross for us. You can find Him when seek for Him with all your heart. Many no longer preach about the cross of Jesus or the importance of His sacrifice. Jesus said, if I be lifted up, I will draw all men unto me. The problem we face today is, millions have been drawn away to receive another spirit other than the Spirit they had previously received (1 Cor. 11: 4). Paul reproved these Corinthian Christians for receiving another Spirit.
The Corinthians had cheerfully accepted a man that came preaching a different Jesus than the Jesus that Paul preached and had turned from the good news to a different message they had originally accepted. Paul asked in amazement, "Who had bewitched the believers to draw them away from the truth." The consequence upon them were not just the influence of receiving wrong mental impressions conveyed by counterfeit and deceptive teachers, but transformations of their faith caused by evil spirits imposing false doctrines through false teachers, (Galatians 3:1). They had changed. They were religious, but had a new agenda. They had become the New Agers of their day, bewitched by the paranormal, magical words of a false prophet; changed into another kingdom. They once were saved but now they were lost.
1 John 4:4-6, — "Ye are of God, little children, and have overcome them: because greater is he that is in you, than he that is in the world. 5 They are of the world: therefore speak they of the world, and the world heareth them. 6 We are of God: he that knoweth God heareth us; he that is not of God heareth not us. Hereby know we the spirit of truth, and the spirit of error."
Biblical references do not suggest that believers enjoy an easy exemption from the crafty activities of devils but are particularly targeted by them. In 1 Tim 4:1-2, — "Now the Spirit speaketh expressly, that in the latter times some shall depart from the faith, giving heed to seducing spirits, and doctrines of devils; 2 Speaking lies in hypocrisy; having their conscience seared with a hot iron;" reveals how wicked spirits attack spiritual believer by deception and beguile them away from the faith through the use of false prophets. Unfortunately, most believers have adopted the fallacious idea that if they ignore Satan, he will ignore them. Spiritually speaking, such a position is indefensible. See (1Pet. 5:8, 8, Jam. 4:7; II Cor. 2:11).
Christian Church Leaders must return to the basics of the Bible. We must repent from our wayward ways and ask God to clean us; lead back to the highway of faith. We must turn to Jesus the Savior of our souls and reach out to evangelize the lost to our Lord.
Preacher, stop preaching every wind and doctrine; there is only one doctrine to consider, Jesus Christ is Lord and Him crucified; our Redeemer, Lord God and pray the harvest into the kingdom.