Believers and the Power of God

Podcast: Play in new window | Download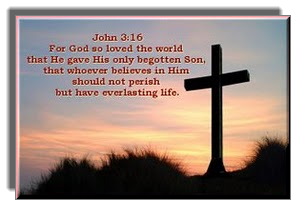 On every side there are leaders of the professing Christian Church who are soft peddling the real issues of our faith. The children of God must now know these dangers for their own safety, especially these Christians who only play games, searching out teachers who will "tickle their ears." Many Christians are occupied by worldly materialism while many strange new doctrines are being held up as having the power of God.
The church should beware of putting its faith in strange idols, i.e., Christian stars! So-called Christians want to be entertained! Meanwhile, a grave heresy attacks the Church with a sacrilegious teaching known as "Jesus Christ's Spiritual Death." Satan uses blinded,greedy, materialistic ministers, such as Kenneth Copeland and Kenneth Hagan to disseminate these doctrines of devils to thousands of other ministers.

The seriousness of their departure from sound, Biblical doctrine of the blood atonement and the sinless Son of God can be seen in Copeland's ungodly teaching "What Happened from the Cross to the Throne?" He plagiarized the work of another heretic known as E.W. Kenyon, teaching upon His physical death, Jesus died a spiritual death and went into hell where he was gleefully beaten and scourged by demons! According to Kenneth Hagan and Kenyon, Jesus supposedly suffered these agonies in the pit for three days as all the hosts of Hell were upon Him. Because of His "spiritual death," they teach that we do not have to go to Hell! They claim that Jesus had a sinful nature and paid a price in hell for us. Copeland declares that the cross of Jesus has absolutely nothing to do with our salvation! What blasphemy! Is that what happened from the Cross to the Throne? The demons did not accuse pierced, mocked, insulted, spat, hated Him without cause and crucified Him. It Was Sinful Man! Despite that, Jesus loved us so much that he suffered these indignities so that we could be saved! The Bible says, Heb 9:22, "And almost all things are by the law purged with blood; and without shedding of blood is no remission (for sin).
Copeland, Kenyon and Hagan's heresies have, and are sending millions to hell. Copeland blasphemies Jesus' sacrifice saying, "Anyone can die on the cross, even I could have died on the cross . . . "
The work of redemption was completed on the cross of Jesus; the triumph of Christ over Satan is clearly shown on the cross and Calvary resulted in, "Blotting out the handwriting of ordinances that was against us, which was contrary to us, and took it out of the way, nailing it to his cross; having spoiled principalities and powers, he made a shew of them openly, triumphing over them IN IT" (Colossians 2:14-15). (1 Peter 1:18-19), "Forasmuch as ye know that ye were not redeemed with corruptible things . . . but with the precious blood of Christ, as lamb without a blemish an without spot." Scripture supports that Jesus arrived triumphantly into Hell after His death to preach to the captives and take the keys of life and death from Satan.
Moreover, Peter's Epistle addresses itself to the current type of heresy regarding the perversion of the Doctrine of Christ. The Apostle warned: "But, there were false prophets also among the people, even as there shall be false teachers among you, who privily (craftily) shall bring in damnable heresies, even denying the Lord that bought them, and brings upon them themselves swift destruction. And many shall follow their pernicious ways; by reason of whom the way of truth shall be evil spoken of," (2 Peter 2:1-1).