Podcast: Play in new window | Download
God is not going to control a Christian's will after salvation. Moreover if this were possible we would be able to live in Jesus' perfection in this body. Jesus is our defense and He expects the commitment of the Christian's life to Him and His Word. In addition, The Word of God is your authority and the confession of His Word is our victory. The Word of God says, "Submit yourselves therefore to God. Resist the devil , and he will flee from you," (James 4:7). We are turning our eyes upon Jesus and then resist the Devil and He will flee because Jesus is the Commander of our army.
God created man in the beginning to willingly fellowship with Him. Moreover, we are not a bunch of puppets or dolls but individuals that have a free will. Our will is the Godly dimension that the Lord gave us. The Father will never step over your "Will gate" .The believer willingly makes the decision everyday whether or not serve Jesus. Many fail to make this decision, therefore, live in much confusion. When a Christian strays away from serving God, they become self serving and are attacked in the body and mind by the Devil.
SUBMIT YOUR WILL TO GOD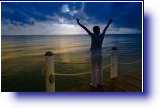 When we give God through the power of Jesus control then He will help control your soul and body. The Lord will never supersede your will consequently we must submit our will to God. They profess that they know God but in works they deny him. Being abominable and is obedience unto every good work reprobate.(Tit. 1:16), "For we ourselves also were sometimes foolish and disobedient, deceived, serving divers, lust and pleasure, living malice, envy, hateful, and hating one another,"(Tit. 3:3).
If you will obey, commit and trust Him!
"The Lord knoweth how to deliver the godly out of temptations," (2 Peter 2:9).
". . . God is faithful, who will not suffer you to be tempted above that ye are able; but will with the temptation also make a way to escape that ye may be able to bear it,"
— I Corinthians 10:13)
When the spirit or the heart is the stage where sin is enacted, it is a spiritual sin.
The Bible speaks clearly: "Trust in the Lord with all thine heart; and lean not unto thine own understanding. In all thy ways acknowledge him, and he shall direct thy paths," — Proverbs 3:5.
Recognizing the truth about oneself paves the way for freedom.
Every Christian has a fleshly body and God is specific about how He feels about the behavior of the flesh in such scriptures as: Galatians 5:17; Romans 8:7, 8; and Jude 23 which says:
". . . hating even the garment spotted by the flesh."
He knows how to deliver you from all snares, all trials and temptations.
The Lord knows that our own understanding is corrupt, selfish, self-centered.
It doesn't matter that we've been born again and Christ's blood applied to our heart.