Conquering Authority

Podcast: Play in new window | Download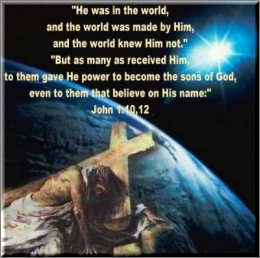 Christians must be prepared and equipped for spiritual warfare. From the earliest times men wore and used devices for the protection of the body in battle.
The Apostle Paul spoke of the armor in a figurative sense, with reference to righteousness as a protection to the follower of God against the assaults of evil or temptation. They take upon themselves the whole armor of God, Helmet, Salvation; Breastplate, Righteousness; Girded Loins, Truth; Shod Feet; Shield, Faith, (Eph. 6:13-17), shows what wonderful provisions' God has made for His warriors.
Christians must be on the defensive, (Matt. 26:41).
You must be anointed! (Matt. 3:16),
You must fast! (Matt. 4:2).
You must quote the Word! (Matt. 4:4, 7, 10).
You must command the devil in the Name of Jesus! (Matt. 4:10).
You are the one that has to drive the devil to flight, (Jam. 4:7).
Jesus said in (Matt. 12:23-33). Satan is not going to allow anyone to destroy his work without putting up very strong counteraction. His control must first be neutralized before Christians can release his captives.
Jesus asks this penetrating question, "How can anyone enter a strongman's house and carry off his possession unless he first ties up the strongman?" Then Jesus told us that we could enter his house. (Matt. 12:29). The King James Bibles reads, "bind the strongman." Indeed, binding the strong man is the first basic PRINCIPLE of spiritual warfare. In fact, before any warfare opposing powers and principalities and wicked rulers and evil spirits can be won to release the nation, cities, individual, family, the strongman must be defeated, (Matt. 18: 18. 19. 20).
Once Satan's power is bound, Jesus enters freely enters into his house and carries off Satan's possessions. The territory is delivered and Satan loses control. The Greek word for spoil occurs in two forms, Diapazo and harapzo, which means "an intensive spoiling, plunder and snatching away."
In (Lk. 11-22), the Greek word Skulon, conveys "arms stripped from a foe." Putting it simply, Satan is stripped of his weapons, (Lk. 11:21,22). The Greek word Deo means literally ties or fasten, to arrest or paralyze. The Christian reclaims everything that he has stolen. Another words, Christians aggressively binding the power of demons and prohibits them from the carry-forward their assignments.