Podcast: Play in new window | Download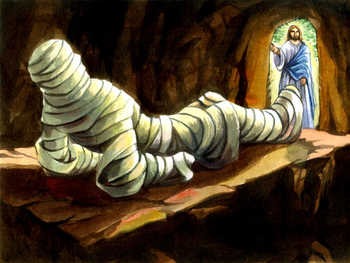 "Who is the image of the invisible God, the firstborn of every creature. . . " (Col. 1:15).
Who is the image of the invisible God as it is in the corresponding to Eph. 1-39-23, gives the analysis of the exaltation of Jesus the Redeemer. Jesus is the visable representation of the invisible God. .He represents to human beings the excellence of God as a figure Who was forgiving and desired that no one perish.
John 3:16-18, — "For God so loved the world, that he gave his only begotten Son, that whosoever believeth in him should not perish, but have everlasting life. 17 For God sent not his Son into the world to condemn the world; but that the world through him might be saved. 18 He that believeth on him is not condemned: but he that believeth not is condemned already, because he hath not believed in the name of the only begotten Son of God."
The blood of Jesus, covers your sin. God sent Him to save you from Hell and that you can enjoy everlasting life with God. Now dear friend, if there had been another way to salvation, God would have never sent Jesus to die in your place. His purpose was not to condemn the world but through Jesus could be rescued from the powers of the Devil.It is simple, God's provision for your salvation is your will to choose Jesus by receiving his free gift of deliverance from the hands of Satan.
The entire world is in a ruinous state of elimination from God's forgiveness and about to perish to everlasting judgment of God. Apart from God's redemption powers of Jesus'sacrificial gift for those who receive Him, every soul is on a course of utter destruction. The sacrifice of Jesus is the only means by which the redemption of humans can be effected and is absolutely sufficient to accomplish Gods design for rescuing humankind.
2 Thess 2:10-12, — "And with all deceivableness of unrighteousness in them that perish; because they received not the love of the truth, that they might be saved. 11 And for this cause God shall send them strong delusion, that they should believe a lie: 12 That they all might be damned who believed not the truth, but had pleasure in unrighteousness."
Jesus is God manifested in the flesh, that God, through His eternal love rescues us and gives us many blessings that recovered through Jesus hanging on the tree.There are many benefits for those who believe in Jesus. They receive and escape from eternal perdition and they will not perish; receiving eternal life. They also have access of many operations of grace:
Justification; guilt of sin is removed.
Sanitization: purification of the person's nature.
Access to throne of God.
2 Thess. 2:13-15 – "But we are bound to give thanks alway to God for you, brethren beloved of the Lord, because God hath from the beginning chosen you to salvation through sanctification of the Spirit and belief of the truth: 14 Whereunto he called you by our gospel, to the obtaining of the glory of our Lord Jesus Christ. 15 Therefore, brethren, stand fast, and hold the traditions which ye have been taught, whether by word, or our epistle."